Find below the latest update from CIICA
CIICA UPDATE: 24 NOVEMBER 2022
A LOT IS HAPPENING! PLEASE SHARE
CIICA'S LATEST RESOURCE:
COCHLEAR IMPLANTS FOR DEAF CHILDREN
Our latest resource, with EUROCIU, is a much needed information paper on Cochlear Implants and Deaf Children, which we launched at EUROCIU  in Rotterdam.
It has up to date information on the impact of hearing loss and deafness and on cochlear implantation in children. It emphasises the importance of early implantation and the need to think about lifelong services.
Go to https://ciicanet.org/resources/  to download your copy and share.
Translations: If you want to translate please let us know – already people have started on Spanish, Romanian, Finnish, Czech. We will help to put it in the same format but you can put your logo on. Email [email protected]
NEXT CIICA LIVE:
FROM OUR GLOBAL ADULT SURVEY:
DELIVERING LIFELONG SERVICES?
WEDNESDAY 30 NOVEMBER: 19:00 UK;  20:00 CET;  14:00 EST; 11:00 PST; Thursday 1 Dec: 06:00 AEDT; 08:00 NZ 
Thanks for the great response to our adult survey, and the next CIICA LIVE will look at the themes which are emerging. What did people say they want in CI services?
Issues in this CIICA LIVE include funding, decision making, life-long care, managing the technology, peer group roles, and counselling.
Our speakers are from across the globe: Stuart McNaughton, UK, Connie Myer, Canada, Fatema Jagmaag, India, Hernan Spotti, Argentina, Kathryn Chlosta, Netherlands, and Carole Willans, Canada.
Full programme at: https://ciicanet.org/events/ciica-live-our-adult-survey-exploring-the-issues/   Register here: 
https://us02web.zoom.us/meeting/register/tZAodOysqTouHtAKSaBoCw7rW1zHHFAO_fJo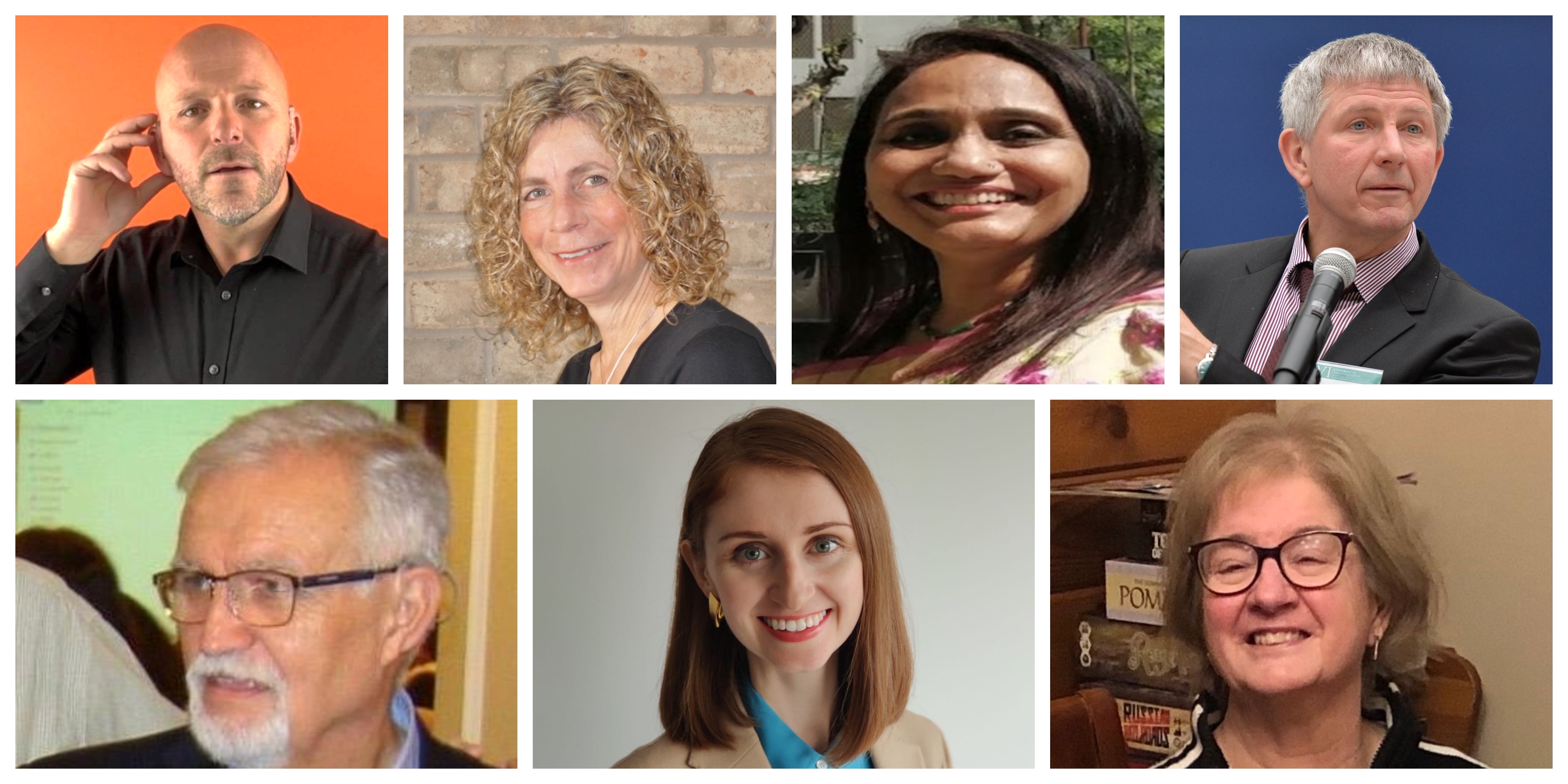 Please  share the invitation with your colleagues, friends and family
EuroTrak Reports
Unacceptable levels of awareness of CI in UK, France and Germany
What are we doing about it? 
EuroTrak reports, established by EHIMA to survey countries about hearing aid useage and awareness, have recently included useful questions on CI awareness. We reported on France and Germany – and UK is little better.
Have a look at the reports on UK, Germany and France and see how little awareness there is even in high income countries of cochlear implantation. For example in UK:
In the UK, 41% of the population haven't heard of CI
Only 30% of HA owners with severe/profound HL have been informed about CI by medical professional.
This is unacceptable –
Go to
survey 
for the detail and use it in your advocacy work!
LIVING GUIDELINES PROJECT
4TH CIICA CONVERSATION:WHAT OUTCOMES ARE IMPORTANT TO USERS?  
The Living Guidelines Project aims to improve access to CI for adults, and quality of care. A huge literature review has been undertaken to provide an evidence base, and CIICA members are contributing by giving their views in CIICA CONVERSATION sessions. The fourth – on Dec 12th @ 20.00 UK time will consider the question: " which outcome measures are most meaningful to patients to assess for improvement with CI?"
This is a great opportunity to have user input into these important Guidelines – the CONVERSATION will be led by our Chair, Leo De Raeve, and CI users can register at https://us02web.zoom.us/meeting/register/tZYpcOmvpjsoEtZUdX5puJzupcqvZomjZ-kh  PLACES LIMITED. 
For more information go to http://www.ciicanet.org/resources

 ESPCI 2023: CALL FOR ABSTRACTS OPEN
CIICA WILL BE THERE – WILL YOU?
European Symposium on Paediatric CI began in Nottingham in 1992 and in 2023 will be in Rotterdam. It is always a really interactive and inspiring meeting – and in Rotterdam will be the first live meeting since 2019 in Bucharest. The exciting and inclusive topics:
Hearing and the developing brain
Novel implants, therapies and fitting
Growing up with CI
Sustainable and Green
What will you contribute? Go to https://www.espci2023.org/ to submit or register. See you in this exciting city!

Brian Lamb has pulled together another really useful Research Roundup – recent papers useful for advocacy work. Celebrating one million CI go to
https://doi.org/10.1121/10.0012825  to read Fan-Gang Zeng's article, Celebrating the one millionth cochlear implant. 

The Research Roundup also covers Health Literacy, Changing Guidelines and Cognitive Decline. Brian summarises the papers and gives points for policy work. Go to https://ciicanet.org/community/research-roundups/
 WORLD HEARING FORUM MEETS AGAIN
WORLD HEARING DAY 2023:
EAR AND HEARING CARE FOR ALL
THE IMPACT OF THE PANDEMIC:
MEMBERS' VIDEOS AVAILABLE 
Welcome to new members who have joined us recently! Send us your news, events and resources
[email protected]
---